ARUBA the most beautifull island

Printed From: CaribbeanChoice
Category: General Discussion
Forum Name: Travel, Vacations & Tourism
Forum Discription: Discuss travelling and vacation and tourism.
URL: http://www.caribbeanchoice.com/forums/forum_posts.asp?TID=76059
Printed Date: 18 May 2013 at 9:54am


Topic: ARUBA the most beautifull island
---
Posted By: gernuar
Subject: ARUBA the most beautifull island
Date Posted: 04 May 2006 at 2:29am
---
Hey come enjoy you vacations in ARUBA.
ARUBA is a one happy island. It is the pearl in de Caribbean Sea.
They are many reasons to come and visit Aruba...... "white beaches, off roads, snorkling, diving, horse ridding, beautifull nature, many natural atraccions, the most wanted night live, good Arubian restaurants, butterfly farm, 5 stars hotels, watersports alle you can think about it, surfing, hiking, kamping, beautifull Arubian lady's, The Arubian people are very kind, you are safe here in Aruba". So want to see more ? Come and visit us here in Aruba.
Aruba is a igual parthner of the Netherands Kingdom.
---
Replies:
---
Posted By: gernuar
Date Posted: 05 May 2006 at 3:29pm
---
The Arubian people speaks 5 languages "English", "Dutch", "Spanish" our native language "Papiamento" and also in some of our school they learn to speak "French"
So we are proud that we can speak 5 languages. In all schools here in Aruba is an obligation the learn English, Spanish, Dutch and Papiamento"
That's why we convert ourselfs in the greatest Touristic Destination
ARUBA Perla den lama Caribe. Aruba the one happy island. Aruba la destinacion mas facinante para sus vacaciones. Aruba het meest aanzienlijk partner in de Koninkrijk en hoe tevens het facinante klimaat en natuur heeft.
---
Posted By: gernuar
Date Posted: 08 May 2006 at 1:51pm
---
Today it's a nice sunny-day.
The beach are beautiful with beautiful lady's.
---
Posted By: Angel4me
Date Posted: 09 May 2006 at 1:39pm
---
FACTS ABOUT ARUBA:
GEOGRAPHY:19.6 MILES LONG AND 6 MILES ACROSS,TOTALING 77 SQUARE MILES/193 SQUARE KILOMETERS.
LOCATION:12º 30' NORTH LATITUDE; 70ºWEST LONGITUBE * 19 MILES/31 KM NORTH OF THE VENEZUELA COAST * 1820 NAUTICAL MILES FROM NEW YORK CITY * 990 NAUTICAL MILES FROM MIAMI * 890 NAUTICAL MILES FROM THE EQUATOR * 3105 NAUTICAL MILES FROM BUENOS AIRES.
CLIMATE:LITTLE VARIATION FROM YEALRY AVERAGE OF 8º F /27ºC TEMPERED BY NORTHEASTERLY TRADEWINDS; OUT OF THE RANGE OF CARIBBEAN HURRICANES.
TIME ZONE:ATLANTIC STANDARD TIME YEAR ROUND (EQUIVALENT TO EASTERN DAYLIGHT SAVINGS TIME)
POULATION:96.104, CENTRAL BUREAU OF STATISTICS 2003.
LIFE EXPECTANCY:MALE 71.6 YEARS;FEMALE 76.8 YEARS.
---
Posted By: gernuar
Date Posted: 15 May 2006 at 2:21am
---
Today is Mother Day............
Arubian Mothers "happy mother day"
A nice sunny day.
Today is an family bound day.
God bless all the mothers of Aruba and the whole world.
---
Posted By: Angel4me
Date Posted: 16 May 2006 at 4:31pm
---
Lady's don't worry here in aruba are nice man to.
---
Posted By: Shucander
Date Posted: 19 May 2006 at 12:55pm
---
Aruba's people are Very Friendly... Since almost everyone is impacted by Tourism, You find that almost Everyone is Friendly, thus the Island's Motto stands True.... "One Happy Island"...
---
Posted By: gernuar
Date Posted: 20 May 2006 at 4:32am
---
Recently an new Arubian Flight company was born.
"TIARA AIR"
An new Arubian Company that fly's in the Caribbean.
Good service
Nice Peole durning your flight
Many years of flight expirience
Same price on early reservation and also late reservation.
An friendly local Company.
WELCOME TIARA AIR.
---
Posted By: gernuar
Date Posted: 12 Dec 2006 at 11:20pm
---
The QUEEN had a official visit on our island. From 4 november till 9 november 2006.

The QUEEN enjoyed her staying here !!!!

She did many things, She travel all over our island. It was an great expirence.

BIBA nos reina. !!!
---
Posted By: ilam96
Date Posted: 13 Dec 2006 at 9:28am
---
javascript:emoticon%28:clap:%29">
oh wow, cool, did you see her gernuar?

-------------
"I cried because I had no shoe, until I met a man with no feet."
---
Posted By: Scott
Date Posted: 13 Dec 2006 at 10:05am
---
Welcome back Gernuar.


-------------
Scott M. Stolz
CaribbeanChoice.com. Inc. Staff
http://www.caribbeanchoice.com/community/start.asp - Welcome Page | http://caribbeanchoice.ourtoolbar.com/ - Toolbar
---
Posted By: vutjebal
Date Posted: 16 Dec 2006 at 11:16am
---
This is for all my People on my Little Island Of Aruba..............

MI TA DESEA BOSO TUR........UN BON PASCO Y UN FELIZ ANJA 2007.

CU DIOS BENDISHONA NOS DUSHI ARUBA.






-------------

It is better to take refuge in the LORD than to trust in man.
---
Posted By: gernuar
Date Posted: 29 Jan 2007 at 4:18pm
---
Originally posted by ilam96
javascript:emoticon%28:clap:%29">
oh wow, cool, did you see her gernuar?
Wel ilam96 I must say that our special police force team (VIP) incl my self has protected the queen 24/7 for her staying here on the island.
It was an great expirience for me to have the queen so close. She is a nice person with a lot of unique tast.
We love our queen
---
Posted By: gernuar
Date Posted: 07 Feb 2007 at 6:35pm
---
"Rococo Plaza" Museum of Antiquities
Louis XV Antiques & Curiosities can be found inside a complex built with antique building materials from the 17th century. The roof and the onion shaped towers in red copper house 23 showrooms of unusual items from Aruba and South America.
Hours of operation are 9am - 5pm week days and Saturday from 10am-2pm
Located at : Tanki Leendert 158-G.
On the last Sunday of the month, local Aruban people sell their goods at a flea market. For information & free pick up from the hotels call : (297)741-5640


---
Posted By: gernuar
Date Posted: 07 Feb 2007 at 6:37pm
---
Historical Museum
Fort Zoutman/Willem III Tower, Oranjestad.
The Archaeological Museum Aruba investigates, documents and preserves the archaeological artifacts and sites of Aruba and informs the local and international public about the Amerindian cultural heritage of Aruba.

---
Posted By: Shucander
Date Posted: 09 Feb 2007 at 7:07am
---
Bon Bini: Welcome to Aruba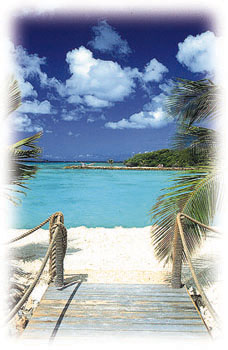 Aruba has one of the highest rates of repeat visitors anywhere in the Caribbean. What continues to draw people back over and over again is the great pride and care that Arubans take to ensure that tourists have everything they could possibly need to make their stay both enjoyable and exciting. Arubans are famous for their friendliness and hospitality. The climate is perpetually sunny and welcoming, and great care has been taken to preserve and enhance the natural beauty of the environment.
The tourist industry here is extremely well-organized, developed, and diversified, catering to a wide variety of different interests. Those who prefer privacy can find a secluded stretch of beach or go exploring through the countryside on their own, while those who are more outgoing can take advantage of Aruba's vibrant nightlife, the casinos, the discotheques, the different theme parties, the music and folkloric festivals. Those interested in another kind of wildlife can go bird-watching in a protected sanctuary or take a tour of a coconut plantation or hike through the Arikok National Park tracking the island's exotic flora and fauna.
Sports enthusiasts can go scuba-diving in any of the 42 different diving sites, engage the incredible island winds by windsurfing, rent water-skis or parasails, or charter a boat and go deep-sea fishing. The island offers two golf courses, one of which is professional caliber, an ATP sanctioned tennis center, racquetball courts, trails to go horseback riding, even several bowling alleys. The different hotels provide a whole range of activities for singles, honeymoon couples, and families with children. Whatever kind of vacation you are looking for, the odds are you will be able to find it in Aruba.
---
Posted By: Shucander
Date Posted: 06 May 2007 at 1:26am
---
http://www.43places.com/gallery/image/609742">
The view @ The flying fishbone Aruba
---
Posted By: Shucander
Date Posted: 22 May 2007 at 10:15am
---
Title:
Miss Aruba 2007 Carolina Raven poses for
Subject:
Arts, Culture and Entertainment, Entertainment
Caption:
Mexico City, MEXICO: Miss Aruba 2007 Carolina Raven poses for photographers during the runway with traditional dresses at the Reforma Avenue in Mexico City, 20 May 2007. She will compete for the title of Miss Universe 2007 during the 56th annual Miss Universe competition in Mexico City, on May 28th, 2007.
---
Posted By: Shucander
Date Posted: 22 May 2007 at 10:31am
---
Miss Aruba 2007 Carolina Raven
What are your interests and what do you enjoy doing the most?
In my free time I like to read books and make scrapbooks. I also enjoy dancing and modeling. I also like fitness and spinning.
What is your career ambition?
I have an interest in tourism and want to work for the Aruba Tourism Authority. In the future, I would like the opportunity to work as a tourism ambassador in the States.
Describe where you were raised and what your childhood was like.
My parents were very young when I was born, so we went to live with my grandparents in Venezuela and then Miami, FL. At the age of 7 my family returned to Aruba to try to make it on our own. We moved around a lot, and ever since I was 15, I have had a part-time job. Even though we had difficult times, I always have had what I needed: the love and support of my family.
What do you want the judges to know about you?
I want the judges to know that I come from an island where Norms and Values are the keys in our lives. I consider myself a determined, well-organized, very positive person with a sense of flexibility who is always looking for new challenges. One of the things I like about myself is that I don't have a problem adapting in new environments.
---
Posted By: vutjebal
Date Posted: 22 May 2007 at 11:12am
---
Great shuc...she is nice...and beautiful of course..


-------------

It is better to take refuge in the LORD than to trust in man.
---
Posted By: Shucander
Date Posted: 20 Aug 2007 at 10:09pm
---
Diasabra ultimo den Occidental, e eleccion di MissTeen Bikini Miss Teen Fantasia a tuma luga. Miss Teen Fantasia a keda den man di Laura Tromp y Miss Teen Bikini 2007 ta Svenja Croes. Pabien!!! Siguente evento lo ta Miss Teen Talento den Cas di Cultura.



-------------
I'm not afraid of storms, for I'm learning how to sail my ship.
---